Event: Web Congress 2015
From Flat 101 we wanted to bring something new to the Web Congress and we explained the neuromarketing study that we had carried out to validate the redesign carried out in an ecommerce platform.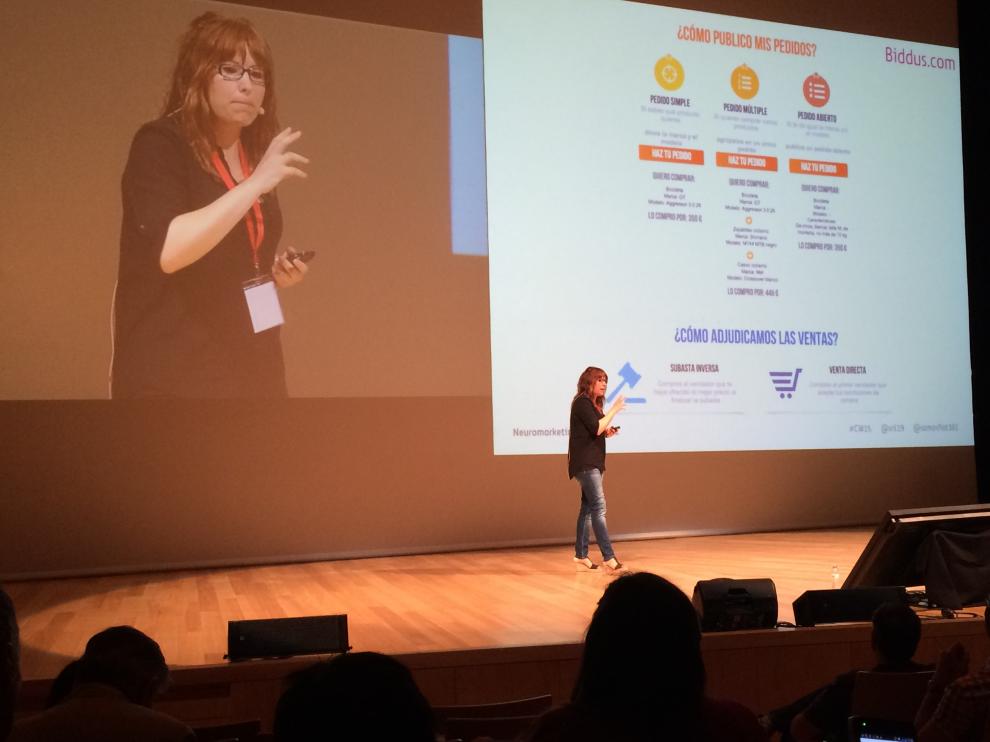 I include a series of articles in which I explain different facets of the project that we carried out in Flat 101 for this redesign project combined with neuromarketing:
Process followed during the redesign project of the Biddus multilateral product sales platform. Includes before and after comparisons of the platform.
Neuromarketing: what it is, what it measures and how it is applied to an ecommerce redesign project.
The focus of the study and the results of the same I published as a chronicle in an extensive post that I published on the Flat 101 blog.
Article published by the Heraldo de Aragón the day after the talk: "How to measure emotions to improve sales?" The 'neuromarketing' has been used for advertising, points of sale and now also for the internet."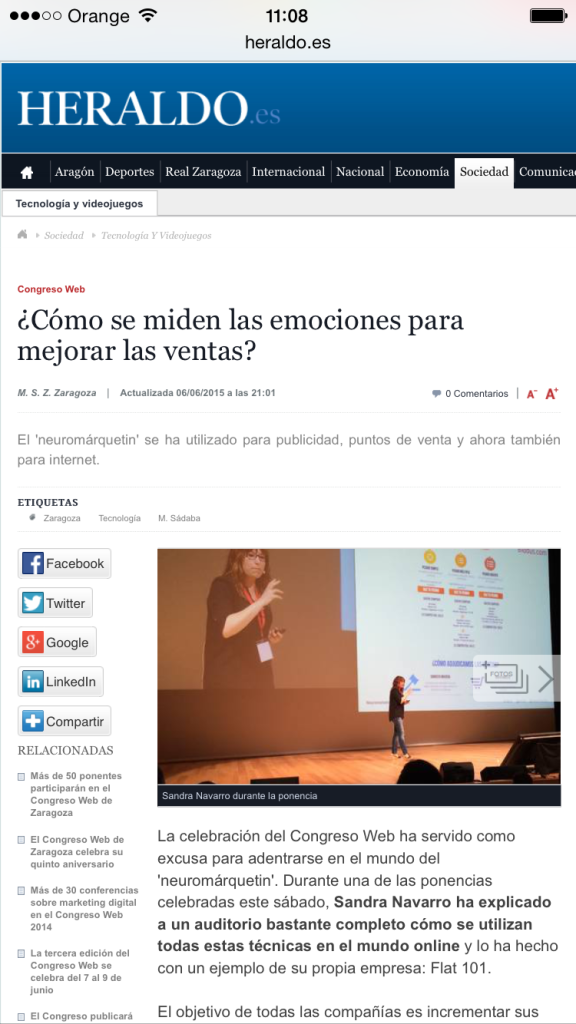 Finally, you can see the presentation used during the presentation.